Hi, glad that you are here!
I'm Lisa, the person behind immunoloco.
Since May 2018 I am a state-certi­fied natur­o­path, since 2019 a certi­fied fasting coun­selor and in 2020 I completed my trai­ning as a hypno­the­ra­pist and hypno­coach.
I am a strong believer of lifelong lear­ning and I am still devou­ring medical lite­ra­ture and scien­tific studies. My know­ledge helps me to better deal with my own illnesses and to constantly develop as a therapist.
Among other things, I am involved in the Asso­cia­tion for the Promo­tion of Allergy and Endo­scopy Rese­arch in Humans VAEM e.V. and I am an active member of MCAS Hope e.V Germany.
I was a guest speaker on NSAID into­le­rance (sali­cylate into­le­rance) at the 2nd Endo­scopy and Allergy Congress at the Wald­kran­ken­haus Erlangen. Further­more, I co-mode­rated the patient-centered track of the 4th Allergy and Endo­scopy Congress in October 2020, which was broad­cast online.
I want to create awareness for people with chronic, invi­sible illness, and encou­rage fellow suffe­rers. I write about living and obsta­cles with chronic illness as well. (If you would like to join in, feel free to contact me). I am also avail­able for presen­ta­tions, spee­ches and coaching.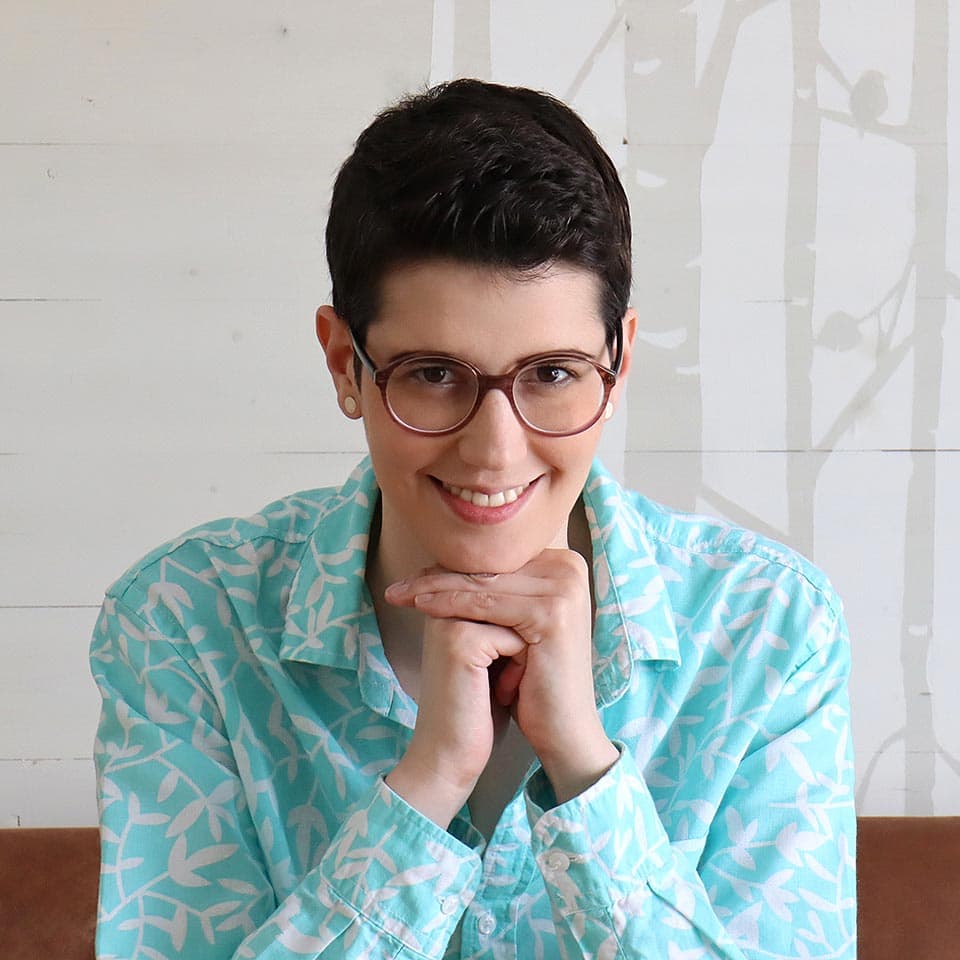 In October 2020, I opened my own prac­tice focu­sing on auto­im­mune dise­ases, hormonal disor­ders, aller­gies, and mast cell diseases.
About immu­no­loco & My Philosophy
I believe in science and evidence-based medi­cine and I have deve­loped a stong inte­rest in the rese­arch of life­style impact on health and the course of many dise­ases. I believe it is best to adjust one's life­style and diet to best support one's body, espe­cially in the case of MCAS and auto­im­mune diseases.
There­fore, immu­no­loco is my baby. I want to share know­ledge and expe­ri­ences about living with an immune system gone crazy and explain medical back­grounds. As I frequently colla­bo­rate with other health profes­sio­nals, you will find arti­cles of guest authors as well on this website.
Educa­tion in detail
12/2020 – now:
Buteyko Clinic Inter­na­tional, Certi­fied Buteyko-Breat­hing Inst­ructor Trai­ning with Patrick McKeown
08/2020–12/2020:
Lange Insti­tute, Alfeld, Certi­fied Hypno­tist, inclu­ding addi­tional quali­fi­ca­tion: Hypno­ana­ly­tics, trained Hypnocoach
01/2019 – 07/2019:
Heil­prak­ti­ker­schule Isolde Richter, Kenzingen, certi­fied fasting counselor
01/2019–05/2019:
IHK Würz­burg-Schwein­furt, Certi­fi­cate of Compe­tence according to § 50 German Medi­cines Act (AMG) for over-the-counter medicines.
05/2018:
Heil­bronn Health Office, passed exam as State-certi­fied Alter­na­tive Health Practitioner/Naturopath.
09/2017 – 05/2018:
Dt. Heil­prak­tiker-Institut, Laub, Further Trai­ning in Dx and Exami­na­tion Methods.
05/2016 – 05/2018:
Heil­prak­ti­ker­schule Dr. Jung, Kronberg/Taunus, Inten­sive Trai­ning as a Naturopath
01/2016 – 05/2018:
Heil­prak­ti­ker­schule Isolde Richter, Kenzingen, Naturopath-Training
09/2014 – 03/2015:
Univer­sity of Witten-Herdecke, Witten, MSc studies in Family Busi­ness Manage­ment — discon­ti­nua­tion due to illness
10/2009 – 9/2013:
PFH – Private Univer­sity of Applied Sciences, Göttingen, BWL-Studium, General Manage­ment, B. Sc.
Schwer­punkte: Entre­pre­neurship, Int. Accounting/Controlling (200 ECTS)
6/2009:
High School Schloss Torgelow, Torgelow
General univer­sity entrance certi­fi­cate (Abitur Ø 1,0)
1/2006 bis 4/2006:
Truro High School for Girls, Truro/Cornwall (GB) – term in GB
Advanced Trai­ning (Selec­tion)
02/01/2021
Inter­di­sci­pli­nary work­shop on gastro­in­tes­tinal immuno­dia­gnostics and endo­scopi­cally guided segmental intes­tinal lavage, Wald­kran­ken­haus Erlangen
11/2020:
Andrea Thiem (MD): "Hashimoto's Thyro­iditis — Diagnostics and Therapy in Func­tional Medicine".
10/14/2020:
Prof. Dr. med. Martin Raithel (MD) & Prof. Dr. med. Jürgen Gschoss­mann (MD): "Current medi­cine between preven­tion, cost pres­sure & therapy offers: What is the role of healing clay in gastroenterology?"
2020
Kyra Kauffmann, Natur­o­path: Advanced trai­ning series Neuro­trans­mit­ters I — III. (06–07/2020) &
"Hist­ami­nosis — safe diagnosis — effec­tive therapy" (02/2020)
03/2019
Dr. med. Volker Schmiedel (MD): "Auto­im­mu­no­pa­thies - what to do for pati­ents with MS, rheu­ma­tism, Hashimoto's disease and neurodermatitis"
2018–2020:
annual atten­dance of the Endo­scopy and Allergy Confe­rence, Wald­kran­ken­haus Erlangen
Publi­ca­tions & Awards
2020:
Roßmeißl A, Hotfiel K, Klimek L, Hilde­brandt T, Kremen­evsky I, Finzel St, Dost­mann L, Raithel M. Omali­zumabthe­rapie bei Asthma bron­chiale (AB), NSAID-Into­le­ranz und Mast­zel­lak­ti­vie­rung (MCAS) führte zu repro­du­zier­baren schweren vagi­nalen Blutungen bei einer Pati­entin mit syste­mi­schem Lupus erythe­ma­todes (SLE) und Endo­me­triose, Kongress der Deut­schen Gesell­schaft für Innere Medizin (DGIM) 2020, Wiesbaden.
2019:
Hein­rich J, Hotfiel K, Rieker R, Finzel St, Goj D, Dost­mann L, Raithel M. Biolo­gi­sche Therapie der NSAID-Into­le­ranz und Nahrungs­mit­tel­all­ergie mit Eiern des Schwei­ne­peit­schen­wurms Trichuris suis (TSO) in Verbin­dung mit Anti­all­er­gika, Kongress der Deut­schen Gesell­schaft für Innere Medizin (DGIM) 2019, Wiesbaden.
09/2018:
Guest speaker on NASID/salicylate into­le­rance at the 2nd Endo­scopy and Allergy Confe­rence chaired by Prof. Martin Raithel, Wald­kran­ken­haus Erlangen, Germany.
2014:
Dost­mann, Lisa J.; Vollmar, Bern­hard H. (2014): Women in the manage­ment of family busi­nesses — a critical reflec­tion. In: Rese­arch Papers, No. 2014/ 01 (Ed.): PFH Private Univer­sity of Applied Sciences Göttingen.
10/2013:
Best of the Year 2013 B.Sc. der PFH — Private Univer­sity of Applied Sciences Göttingen.
10/2012 — 9/2013:
Scho­l­ar­ship holder of the Federal Ministry of Educa­tion and Rese­arch and the Private Univer­sity PFH Göttingen (Deutsch­land­sti­pen­dium).
My Personal Story
While studying for my BSc in general manage­ment, it became more and more appa­rent, that my immune system behaved some­what differ­ently from that of other people, giving cause to all sorts of problems which more often than not left my doctors puzzled. Around that time, I found myself more and more fasci­nated by the comple­xity of the human body, espe­cially the inner bioche­mical and physio­lo­gical workings and I seriously consi­dered swit­ching to study medicine.
However, my immune system had a mind of its own and after a nice and sunny vaca­tion, it decided to cause havoc and I found myself confined to my bed for six months.
I was lucky that I managed to complete my Bachelor's degree success­fully befo­re­hand, but the career that I dreamt of now seemed unach­iev­able, consi­de­ring the cons­traints my body kept impo­sing on me.
Nobody really knew what kind of disease I had, even though the symptoms were severe enough to keep me confined to my bed for months. Had it not been for an atten­tive nurse who helped me to find a caring and expe­ri­enced physi­cian, who diagnosed me and took over my treat­ment, I might as well have died.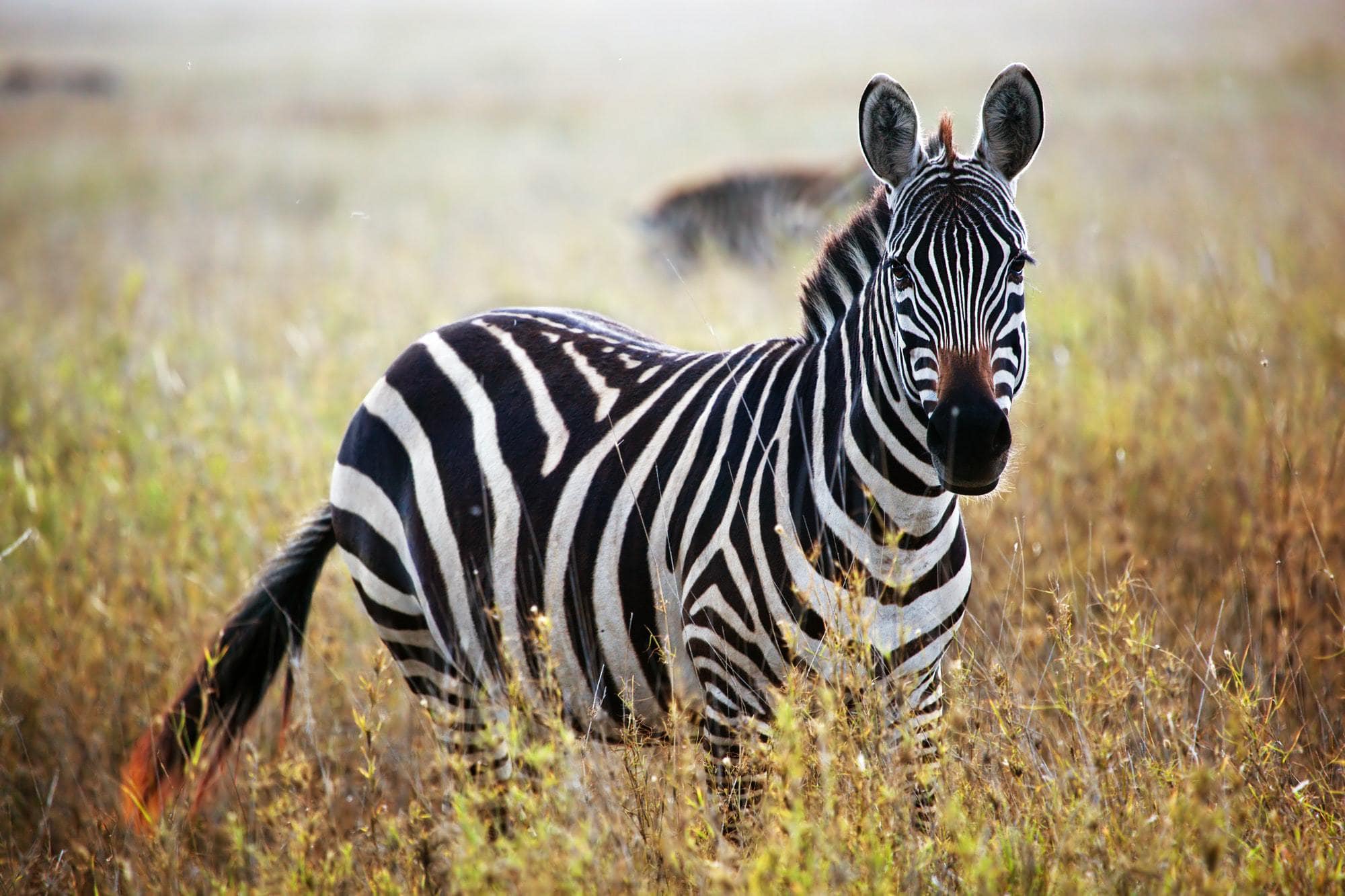 The apho­rism "When you hear hoof­beats behind you, don't expect to see a zebra" Is widely known in medical circles. Coined by professor Theo­dore Wood­ward, Medical School Univer­sity of Mary­land in the late 1940's it certainly has its merits.
but the down­side is, that if you really happen to have one of those rare "zebra dise­ases", finding appro­priate treat­ment can be very chal­len­ging and the way until the correct diagnosis is estab­lished can feel like an odyssey.
At this point I like to extend a huge "thank you" to those doctors and thera­pists, who have chosen to work tirelessly for us "zebras"!
In 2015, I was diagnosed with auto­im­mune hypo­phy­sitis, an inflamma­tion of the pitui­tary gland caused by my own body attacking itself. This gland controls – among other things – thyroid and adrenal func­tions as well as sex hormones. Only later it became clear, that this was not an isolated problem but was actually part of and asso­ciated with a much larger pattern of other auto­im­mune diseases.
A year later in another relapse it became appa­rent that I had suffered from Systemic Lupus Erythe­ma­tosus (SLE) for quite some time without this being appro­pria­tely noticed. Addi­tional diagnoses added even later included Samter's disease (AERD) and Mast Cell Acti­va­tion Syndrome (MCAS) which finally explained the unex­pected but severe anaphyl­ac­toid compli­ca­tions I had expe­ri­enced during and following opera­tions and the strong increase of allergic symptoms over the years.
The last diagnosis added to my growing list of rare dise­ases I call my own was small fiber neuro­pathy and dysau­to­nomia as part of my rheu­matic condi­tion, finally explai­ning some of the other symptoms I have to deal with in my daily life.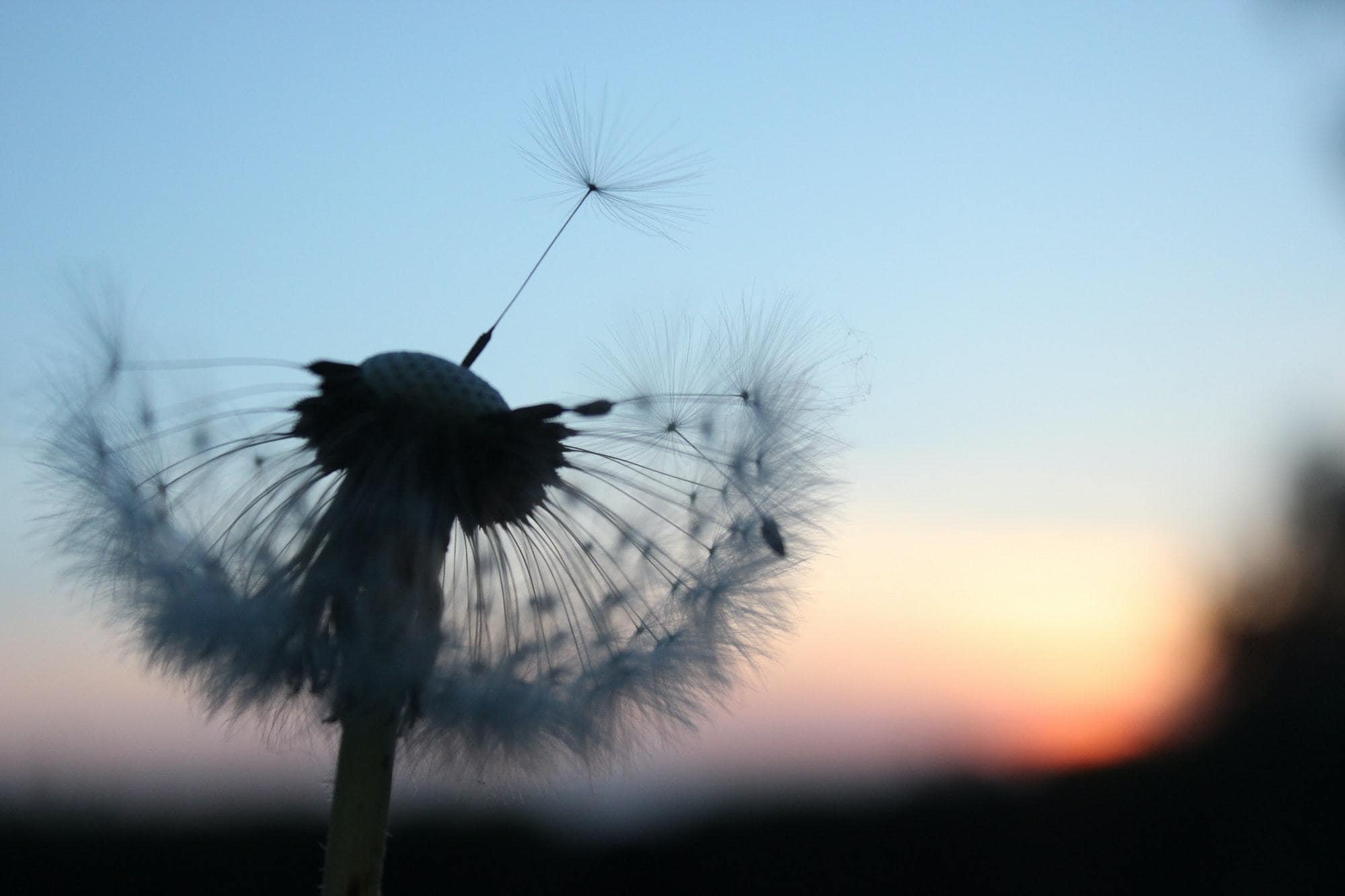 Despite the amount of medical baggage I carry, I do my best to live a life as joyful, happy and produc­tive as possible and call myself lucky to be surrounded and supported by my great friends and family.
To this day, I live with my wonderful partner and an immune system gone wild as well as disturbed mast cells near Würzburg/Bavaria and work as a natur­o­path in my own practice.
Although restric­tions and medi­ca­tions are part of my daily life, I am better and much happier than I could have dreamed of being confined to my bed in 2014.
I am looking forward to your message!