Hypnosis is a psycho­the­ra­peutic proce­dure to put the patient in a deep state of rela­xa­tion. Hypnosis can trigger beha­vioral changes that, according to psycho­neu­ro­im­mu­no­logy, can influ­ence the func­tio­ning of the immune system. In addi­tion, hypnosis can help learn a better way of dealing with stress and make chan­ging habits easier.
To date, there are only a few studies and case studies on the use of hypnosis in auto­im­mune dise­ases. However, hypnosis has been shown to improve disease acti­vity in pati­ents with rheu­ma­toid arthritis. In small studies, psoriasis and the quality of life of multiple scle­rosis pati­ents could also be posi­tively influ­enced by hypno­the­rapy.1,2
Indi­vi­dual cases and case series in which hypnosis has had a posi­tive impact have been described in the following auto­im­mune diseases:
Rheu­ma­toid Arthritis (rando­mized study with 66 subjects))
Systemic Lupus Erythe­ma­tosus (several single cases described)
Psoriasis (small pilot study)
Multiple scle­rosis (study and case series)
Sclero­derma (single case)
Secon­dary Raynaud's syndrome (pilot study with sclero­derma patients)
Auto­im­mune peri­car­ditis (single case)
Derm­ato­myo­sitis (single case)
Possible Trig­gers of Auto­im­mune Disease
In auto­im­mune dise­ases, there is a dysre­gu­la­tion of the immune system. This is likely due to an inter­play of a wide variety of factors. These include:
genetic dispo­si­tion (predis­po­si­tion)
envi­ron­mental influences
hormonal influ­ences and gender
trig­ge­ring factors
Trig­ge­ring factors can be, for example, infec­tions that lead to incre­ased acti­vity of the immune system, or physi­cally as well as psycho­lo­gi­cally stressful experiences.
A retro­spec­tive study showed that pati­ents with auto­im­mune dise­ases often went through a strong emotional stress phase (job loss, divorce or death of a close rela­tive) before the first disease episode.3 There­fore, stress could play a role in immune dysre­gu­la­tion by influ­en­cing the hormonal system.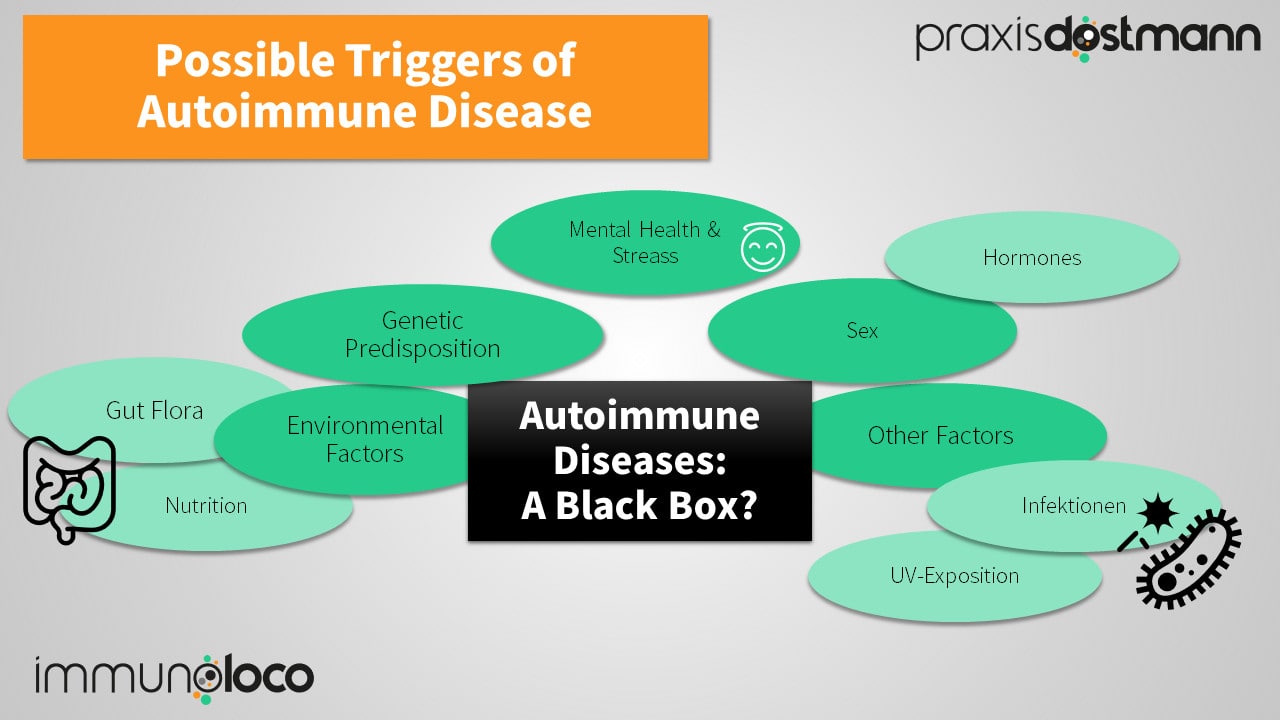 Auto­im­mune Dise­ases and Stress
A study of the disease course of Swedish pati­ents over a period from 1981 to 2013 showed that psych­iatric dise­ases trig­gered by massive stress, such as an adjus­t­ment disorder or post-trau­matic stress disorder, are asso­ciated with an incre­ased risk of deve­lo­ping auto­im­mune dise­ases and espe­cially multiple auto­im­mune dise­ases (more than three).4
It should be noted, however, that corre­la­tion does not mean causa­tion and that type 2 diabetes was also included among the auto­im­mune dise­ases, which is not correct since it is a meta­bolic disease without immu­no­lo­gical invol­ve­ment.5
Also, suffe­ring from an incurable chronic disease, at least as of today, is usually accom­pa­nied by pain, anxiety, and finan­cial and other emotional burdens. Like­wise, inflamma­tory messenger subs­tances can influ­ence sensa­tion and feeling and cause depres­sion. In addi­tion, auto­im­mune dise­ases are often only diagnosed after years of suffering.
Thus, a vicious circle of worry and pain due to the disease and stress often deve­lops, which promotes auto­im­mune processes and has an unfa­vor­able effect on the course of the auto­im­mune disease and the pain level.
This article is about a health issue. It is important that you have your symptoms examined and treated by medical profes­sio­nals. This article is not intended to be, and cannot be, a substi­tute for the care and advice of medical profes­sio­nals that may be avail­able to you.
Hypnosis for Rheu­ma­toid Arthritis (Rheu­ma­tism)
Rheu­ma­toid arthritis, popu­larly known as rheu­ma­tism, is an auto­im­mune disease that mainly affects the joints and without treat­ment is also capable of destroying them.
In a study of 66 pati­ents with rheu­ma­toid arthritis, hypnosis was applied to 26 subjects, while 20 other pati­ents learned rela­xa­tion tech­ni­ques, and the other 20 pati­ents served as a control group.
After ten hypnosis sessions, the pati­ents were given an audio recording of the hypnosis, which contained sugges­tions and images intended to have a calming effect on the immune system. Study parti­ci­pants were inst­ructed to prac­tice at least three times a week.
After three and six months, the subjects were each examined and inter­viewed. Results showed that joint pain, joint swel­ling, and stiff­ness had improved more in the hypnosis group than in the control group, but also compared to the rela­xa­tion group. These impro­ve­ments could not be attri­buted to a change in medi­ca­tion or more pain­killer consump­tion and there­fore seem to stem from the hypnosis.1
Hypnosis in the Case of the Auto­im­mune Disease Lupus
In addi­tion to forms of lupus that usually affect only the skin, such as cuta­neous lupus erythe­ma­tosus (CLE), which is itself auto­im­mune in origin, there is also systemic lupus erythe­ma­tosus (SLE). In systemic lupus, the following symptoms often occur:
Skin symptoms and UV intolerance
Joint pain/swelling
Elevated tempe­ra­ture
Morning stiff­ness
Blood count changes
Pleu­risy or pericarditis
Damage to internal organs, for example the kidneys (lupus nephritis)
In the case of lupus dise­ases, there have been no rando­mized studies on the use of hypnosis. However, in systemic lupus erythe­ma­tosus, there are some very impres­sive case reports on the use of condi­tio­ning and hypno­the­rapy.2,6,7
One casu­istry is by psych­ia­trist Moshe S. Torem, who describes the case of a lupus patient who, under hypnosis, used imagery to trans­form the "aggres­sive" parts of her immune system into "gentle" parts in the form of white horses. She went into remis­sion after several sessions.2
Now, lupus is a disease that, like most other auto­im­mune dise­ases, occurs in flares and thus can not only worsen but also spon­ta­ne­ously subside quite inde­pendently of treat­ment attempts. In addi­tion, it was not precisely described which treat­ments the patient under­went at the same time. There­fore, it is diffi­cult to say how large the contri­bu­tion of hypnosis to remis­sion was.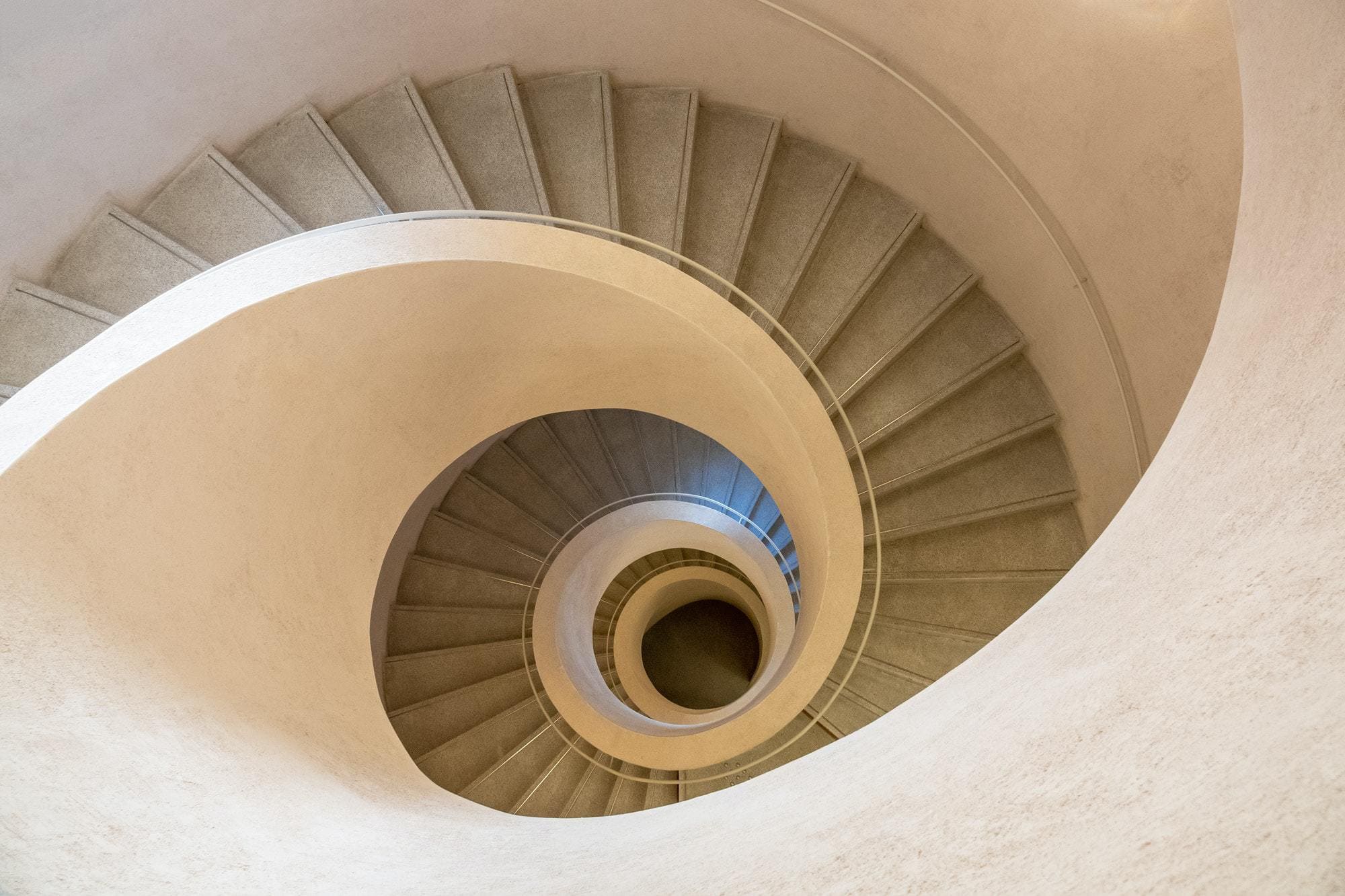 Hypnosis for Psoriasis
In a small study of 11 psoriasis pati­ents, skin-related hypnosis was used in 5 subjects, and neutral hypnosis was used in a control group consis­ting of 6 subjects, in which no skin impro­ve­ments were suggested.
After three months of diffe­rent hypnosis appli­ca­tions, disease-related sugges­tions were applied in both groups to observe whether this would produce changes in the group previously treated by neutral hypnosis. Parti­ci­pants were not allowed to take any medi­ca­tion and only use a nouris­hing cream — without ingre­dients contai­ning cortisone.
Rese­ar­chers found that psoriasis pati­ents who were highly suscep­tible to hypnosis bene­fited slightly more. Like­wise, it became appa­rent that a skin-related hypnosis inter­ven­tion in the subse­quent three months could still produce impro­ve­ment in more moder­ately hypno­tiz­able indi­vi­duals who had previously expe­ri­enced little impro­ve­ment under neutral hypnosis.8
Rese­ar­chers hypo­the­size that hypnosis and rela­xa­tion tech­ni­ques affect the invol­un­tary nervous system and, through it, the immune system. Via the influ­ence of the immune system, there is even­tually an impro­ve­ment in skin disease.9
Accom­panying Hypno­the­rapy for Multiple Scle­rosis (MS)
Multiple scle­rosis is an auto­im­mune disease of the nervous system that often has a relap­sing-remit­ting course, but there is also a chronic progres­sive form.
Dentist and hypno­tist Howard D. Sutcher, himself a sufferer of MS, describes in a case series how symptoms improved under hypnosis and self-hypnosis even in progres­sive MS courses that other­wise did not respond to other treat­ment attempts. Alle­viated symptoms included signi­fi­cantly incre­ased sali­va­tion, incre­ased urina­tion, gait unsteadi­ness, and paresthe­sias (ting­ling, "formi­ca­tion").10
In another study, self-hypnosis was shown to have a greater effect on daily pain in multiple scle­rosis pati­ents than a beha­vioral therapy inter­ven­tion. However, the group that combined self-hypnosis and beha­vioral therapy proce­dures did best.11
Psych­ia­trist Moshe S. Torem describes the case of an MS patient in whom the woman imagined her immune system easily reco­gni­zing her own cells as not foreign to her body and thus no longer attacking them. The patient then went into remis­sion after a period of prolonged acti­vity. Again, unfor­tu­n­a­tely, further treat­ment moda­li­ties are missing in the case report. One only learns that thera­pies were not changed.2
Inte­rested in more infor­ma­tion & knowledge?
Every now and then, and only when there's some­thing inte­res­ting for you. Curr­ently less than once a month, but packed with infor­ma­tion — unsub­scribe at any time and free of charge.
Hypnosis in Scleroderma-patients
Sclero­derma, like lupus erythe­ma­tosus, belongs to a group of disor­ders called colla­ge­nosis. Colla­ge­noses are rheu­matic, auto­im­mune disor­ders affec­ting the connec­tive tissue.
Sclero­derma pati­ents suffer from an extreme harde­ning of the skin: Often, the appearance of the face changes, and in addi­tion, the opening of the mouth and the mobi­lity of the tongue decrease due to a shor­tened lingual fren­ulum. As a result, the psycho­lo­gical suffe­ring is high because of the disfi­gu­ring features of the disease.
A case study describes a patient who had to stop her dental treat­ment for the time being because of the restricted mouth opening (micros­tomy) due to the exis­ting sclero­derma. However, after hypno­the­rapy, which was intended to prepare her for the dental treat­ment that was again to come, she showed a markedly improved mouth opening. The dentist could finish the desired dental treat­ment and prost­hetic resto­ra­tion after the inter­ven­tion.12
Successful use of hypnosis in secon­dary Raynaud's syndrome due to scleroderma
Raynaud's syndrome is a vascular spasm that causes the extre­mi­ties, espe­cially fingers and toes, to lose proper blood flow. This is very painful. In the case of secon­dary Raynaud's syndrome, which occurs more frequently as an accom­panying symptom in rheu­matic dise­ases, it can even lead to destroyed tissue in severe cases. These so-called necroses arise due to reduced blood flow.
One study examined the skin tempe­ra­ture of the fingers of 12 pati­ents with progres­sive sclero­derma and Raynaud's syndrome treated with hypnosis or auto­genic trai­ning. Rese­ar­chers found that pati­ents in both the hypnosis and auto­genic trai­ning groups were able to briefly increase the skin tempe­ra­ture of their fingers, which was attri­buted to improved blood flow.13
However, due to the short obser­va­tion period, no long-term effects could be studied. There­fore, unfor­tu­n­a­tely, we do not know if the mental status of the pati­ents improved or if there was a general posi­tive influ­ence on Raynaud's syndrome and disease acti­vity.13
Derm­ato­myo­sitis, auto­im­mune peri­car­ditis and other immune phenomena
Like sclero­derma, derm­ato­myo­sitis is an auto­im­mune disorder belon­ging to the group of colla­ge­noses. However, in addi­tion to changes in the skin, muscle weak­ness is the main feature here.
Auto­im­mune peri­car­ditis is an inflamma­tion of the heart sac that can occur in a variety of auto­im­mune diseases.
For both condi­tions (derm­ato­myo­sitis and auto­im­mune peri­car­ditis), there are case reports of improved symptoms or improved disease progres­sion under hypnosis. However, the often relap­sing-remit­ting course of auto­im­mune dise­ases makes a clear elabo­ra­tion of cause-and-effect rela­ti­ons­hips impos­sible, as mentioned above.2
Conclu­sion
I am a hypno­the­ra­pist and a sufferer of severe auto­im­mune dise­ases myself combined in one person. But, I wanted to paint as unbiased a picture as possible and leave my own expe­ri­ences out of it. My expe­ri­ences have been posi­tive concer­ning my auto­im­mune disease and there­fore I started studying the fasci­na­ting world of hypno­the­rapy. Self-hypnosis helps me to deal with pain and has improved my mental health and in doing so also my physical health. ‑at least I like to think so. 😉
Unfor­tu­n­a­tely, the multi­fac­to­rial trig­gers and the circum­s­tances that lead to the immune dysre­gu­la­tion in auto­im­mune dise­ases have not been enti­rely and conclu­si­vely clari­fied yet. Nevertheless, when properly applied, I consider hypnosis an inter­ven­tion that is gene­rally free of side effects.
The good thing is that suffe­rers can use hypno­the­rapy in the context of self-hypnosis, even without thera­peutic guid­ance. This can help combat the feeling of being helpless and at the mercy of your own body. With self-hypnosis, you can proac­tively do some­thing for your own mental and possibly also physical health.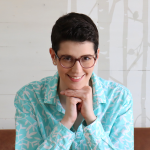 Natur­o­path, hypno­the­ra­pist, owner of an immune system gone crazy with various auto­im­mune special effects. She likes reading through medical papers and is an avid learner of all things regar­ding the human immune system. When her joints and body allow it: enthu­si­astic do-it-your­selfer around the house.
Immunoloco unterstützen
immunoloco möchte Betroffenen kostenlos gute und hilfreiche Informationen rund um ein verrücktes Immunsystem bieten. Du findest das gut? Dann unterstütze immunoloco und meine Arbeit doch gerne durch eine kleine Spende.